The sets have been classified by colors and are accessible through the links on the left.
All the links open a pop-up window that may be resized in order to have a full view of the set. For viewing other sets, please close that window by clicking the "x" at its top right hand corner.
If you would like to purchase one of these sets, instruction is given on each page displaying the set. If you think about a customized web set, please visit the section of this site.
For the visitors who come directly to this section of my site, please visit the in order to have a full view of what the site offers.
If you have any question regarding my graphics or web design in general you may use the of this site. Post your question and I will reply in the following 24 hours.
If you are looking for an exclusive template for your business, visit the
all the templates are sold at $70
not even half of the usual price!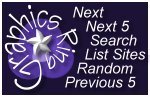 <
Terms of Use
> <
Newest
>
Pink-Red
::
Black-Grey
::
White-Beige
Blue-Purple
::
Green-Yellow
::
Brown-Burgundy
Frames
::
Interfaces
::
Journal
{
Home
} {
Site Map
}